A wedding ceremony & celebration at the beautiful Elmore Court
I first met Jennie and Nick back in 2015 on a hot summers day whilst photographing ……..Nicks brother's wedding and at the time really enjoying Nick's company so it was wonderful to receive an email from Jennie asking if I was available to photograph their wedding day in 2019.
On the day of their wedding, I awoke to a glorious morning and as I arrived at Elmore Court their stunning grounds were bathed in sunshine setting the tone for a perfect day.
The bridal party made up of Jennie, her mother, two girls, and bridesmaids were relaxed and enjoying the fun tunes blasting out in the background as I photographed everyone and managed to get some lovely tender moments with the little ones and their grandfather.
Soon all the guests began to arrive and the man of the moment Nick along with his brother Tim; both looking very dapper indeed!
When Jennie walked into the ceremony in her beautiful gown by Mikaella Bridal on the arm of her father Nick was overcome with emotion especially when his little girl ran over to him and gave him a big hug.
For an April day is really was very hot and sunny so soon after the ceremony everybody spilled outside into the gardens to drink champagne and enjoying the beautiful spring wedding day & the flowers were just beautiful and created by the talented Maria Wilcox of Sorori Design.
A big part of my wedding photography style is to capture lots of storytelling images from the day. With my two lenses, I managed to shoot lots of fun and relaxed images of all the family and friends having fun, and then it was time to organize the family portraits and a few group photos. It was then time to steal them away into the beautiful gardens where Nick and his stunning wife could catch up with each other, have a bit of a giggle and we could get some lovely shots of the two of them on their own.
With the light beginning to fade there was a real carnival atmosphere as the newlyweds arrived into the fantastic wedding breakfast venue,  all the guests rose to their feet waving their serviettes and the couple made their way to their table for what would be an amazing feast put together by the superb catering company called Pizza Monkey 
I could tell that for Nick and Jennifer family meant everything to them so I made it my mission to capture as many candid photos I could of the girls interacting with them and their family and friends. It is always a pleasure to see people enjoying themselves and having fun,  it's one of the many elements of my job that I love.
The best man did a great performance with his speech followed by some super shots with the spectacular sunset as the backdrop with Nick and Jennie then after the cutting of the cake, it was time to hit the dance floor!
I really must say that one of the best features of Elmore Court is the incredibly stunning contemporary reception area and dance floor. The DJ for the evening was DJ Luke Nukem and I could not recommend him highly enough. His music choice and mixing was amazing and he had the floor full and kept the party bouncing all night!
Incredibly that evening there was a spectacular blood moon that I spotted and managed to get some shot of with Nick and Jennie.
As you can see from the photos on the dance floor at the end of the night all the wedding party including the bride and groom ended up on their backs on the floor singing songs together; it was really funny and sweet and lovely to watch!
Thank you to Nick and Jennie and their family's and the staff at the wonderful Elmore Court for making me feel so welcome and looked after.
I hope you enjoy the photos and if you are looking to get married at Elmore Court please do get in touch.
A quick chat with Jennifer & Nick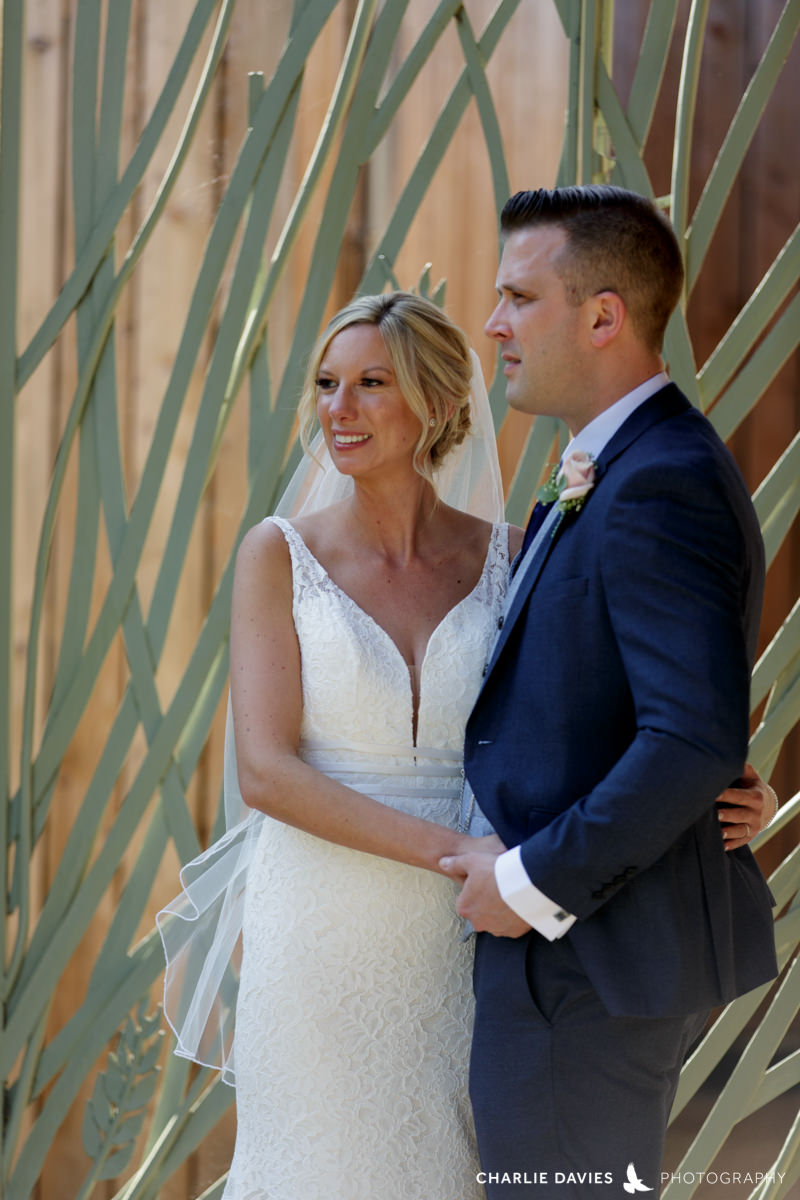 Names Nick  & Jennie Darke
Wedding date 19th April 2019
Venue Elmore Court
How did you guys meet, tell me all?
We met on a night out in Cheltenham…. It was at the bar when the slowest barman in the world had a massive queue and I got chatting to Jen… she claimed it was her Birthday (which it was) and I said why is she buying her own drinks (I didn't believe her). I was served and turned a walked but when we were then just a table away I went over to say hi and the story starts from there……. when looking back at the photos from earlier that night I can see Jen in the background.
How did you get engaged, is there a cool story?
Sadly this is not the romantic story that Instagram'ers will want to show…… I decided that as we had two little ones that I wanted to have them there…… plus Jen has always said if you did it in public she would kill me. I finished work early on a Friday and headed home with everything ready (I had designed and made a ring from a contact at the Jewelry Quarter in Birmingham)… I arrived home to an empty house. When Jen finally arrived home there was madness everywhere for a bit so I just waited but then I knew this had to be done before bedtime….. I bribed the kids to sit on the sofa (with Chocolate) and as I asked Jen to sit down and gave her some flowers…. before the big question…… but Millie lent forward and fell off the sofa (face first) and then we had crying (the wrong type)….. I had to park it for 15 more minutes and then when I had everything back in place I finally asked the questions and she said Yes.
Not the perfect proposal but that's just family life with two little kids….. I might save a romantic RE-Proposal for a future year!
What made you choose your wedding venue, did you look at many?
We looked at 3 or 4 venues but we wanted a venue that allowed a good party in the evening where the bar and the dancefloor were together…… we had both been to Elmore for friends weddings evening do's but when we went round we just knew this was right….. especially if the sun came out….. which it did!!!
What was the inspiration/theme of your wedding?
We didn't want a theme but wanted the colors to coordinate with a rustic feel to suit the beautiful Cotswold venue.
What is your first song and why?
James Morrison – I won't let you go………we just liked the track, lyrics…… plus it fitted the venues dance floor, lights and curtain reveal.
What would be your number one tip to other couples planning their wedding?
You will hear a lot of brides and groom say after their wedding that the day went too quickly….. it just flashed by…… I wish we could do it again.
I would advise people to think about the moments throughout the day that allows you to pause time and spend moments together as a couple………with your family…….with friends.
Yes the venue and the dress etc are all important to you but you can have everything perfect and never quite make it to the party as you are trying to do too much in the day….. plan the first drinks, plan the break for an hour, plan the 15 minutes together and fit them all into the day schedule…. but don't panic if the schedule delays….. it's yours!
I would also say that you will never see the whole of your own wedding….. every guest gets a different angle of the day, things happen when you are not there so make sure you get someone who can capture these moments for you….. someone that can spot something special unfolding and see the image or video that you would want…. these images and videos are the only way you can truly 'do it again' and that is what lives with you forever.
Remember it is your day…. but it is about bringing everyone together for a celebration and truly enjoying each element of that with the people closest to you.
Testimonial – what was it like having Charlie as your photographer?
Charlie was fantastic in capturing every possible moment and went above and beyond to make everyone feel comfortable and relaxed when taking photographs…. he even kept our two girls occupied when the final touches to Jen getting ready were taking place. Charlie's photos of the day captured the fun, happiness, beauty and emotions of a wedding but also have given a variety of styles of photographs throughout the service, day and evening. He has an eye for the opportunity to capture a moment, a shot or even tell the story of the day and the venue. Most of all he has become a friend who through spending this time with us knows our family and friends and we can trust to capture these magical and important moments to us.